About Us
Doing things "the better way" for clients since 1968.
Our founder, Earl Weaver, held to a simple standard for how to work: do your work the better way.
What does "the better way" mean for you?
Giving advice & recommendations that benefit you, not us
Putting you and your priorities first in all we do
Applying time-tested construction techniques and never cutting corners
Using only quality materials with proven track records for durability
Why Choose Us?
If you get three quotes for your project, we're probably not going to be the lowest-cost option. But as the saying goes, you get what you pay for.
Our customers choose us because they know we'll always do what's right from the beginning to end. Every choice or recommendation we make has your goals in mind – we want you to be thrilled with your experience with us.
What Sets Us Apart From Other Home Contractors
You Come First
It's not what we want, but what you want. We're here to provide honest advice & sound guidance throughout your project so you'll never feel overwhelmed.
We're Committed to Excellence
In a trade often maligned by slapdash builders in a rush to a paycheck, our commitment is to use truly quality components and premium craftsmanship—with an eye to the longevity and timelessness of our work.
Our Process is Hassle-Free
As a contractor, our commitment to our customers throughout the custom process is part of who we are. We think of ourselves as educators, enabling you to make informed choices that are truly yours.
You Can Rely on Our Experienced Team
Our dedicated, professional staff offers a remarkable range of specialized skills, talents, and certifications to back them up. Our team members average over 20 years trade experience. Need we say more?
We Know What Works & What Doesn't
We're well-informed and up-to-date with the latest building techniques and products. Our experience allows us to sort out what works from what doesn't—and what's here to stay versus what will be gone tomorrow.
We Back Our Work 100%
We guarantee our work. If we make mistakes, we fix them. No questions asked.
We Offer Long-Term Service
Since we service & maintain the equipment we install, we'll be here if you need us in the future. We offer service for HVAC systems, generators, and home maintenance items.
All-in-One Design/Build
Our goal is to make your experience with us simple & hassle-free. If you're building a new home or remodeling part of your home, we take care of everything — from design through project completion.
"We were impressed by the whole team at Earl Weaver Contractors: from the first consultation, which was straight forward and thoughtful to the finishing touches, which were done precisely and beautifully. Every worker was respectful of us and our house and worked hard. We have had many compliments on how nice our new addition looks and we are very happy with it ourselves!"
Company History
From the beginning, Earl Weaver's driving commitment was to provide uncompromised quality in construction and long-term customer satisfaction. That drive continues today, even as the family's second-generation management continues the legacy. Today, the company is led by Delmas Gehman.
In this business, we find that while styles and products might change, our values never will. While we look to the future of construction services and innovations, we remain rooted in the quality and customer service traditions that made our company what it is today.
Earl Weaver Contractors builds custom homes. And trust. It's a job we've been doing since 1968, and we want to do it for you.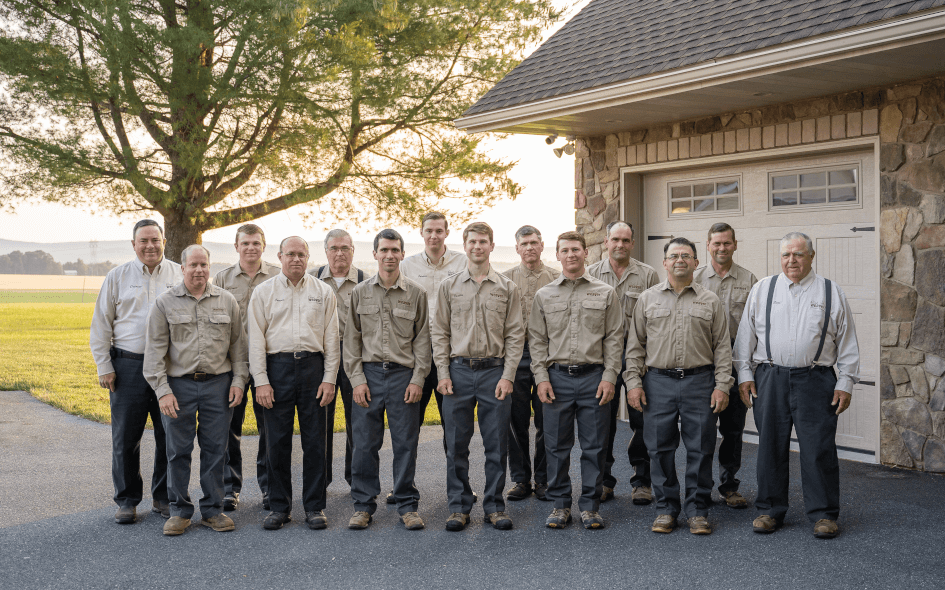 Serving the Lebanon Valley & Central PA Since 1968
Since we started in 1968, we have provided exceptional service and high-quality custom homes and home renovation services for our neighbors in the Lebanon Valley and throughout central Pennsylvania.
Our service area includes Lebanon, Berks, Schuylkill, Dauphin, and Lancaster counties.