Home Remodeling & Additions
If you're considering remodeling a part of your home, adding a new room, or expanding an existing space, you probably have a general sense of what you want to accomplish. Perhaps you'd like to finish the basement, add a patio, or upgrade a bathroom. And like most sensible homeowners, you want to work with a contractor you can trust to do excellent work that's done as promised, on budget, and considered finished when you are 100% satisfied.
At Earl Weaver Contractors, we've been doing just that since 1968.
No matter where you are in your planning process, we would like to assist you in any way we can.
Remodeling for Any Room in Your Home
Renovating can be a new lease on life for your home.
While home improvements present unique challenges, they can also bring new dimensions of value, usability, and beauty to your current property. We're here to help you discover the space and convenience you need — from whole-home makeovers to "face-lifting" to room additions and home automation.
Many century homes, and some newer homes, have a distinctive style and grace that can be enhanced with careful, selective updates. Thoroughly planned home upgrades respect your home's previous story, even while opening a new chapter in its life.
We bring the same commitment to impeccable service to our renovation projects as we do to new home builds. Plus, we use the same lineup of quality products and components for renovations and additions that we use for new home construction projects.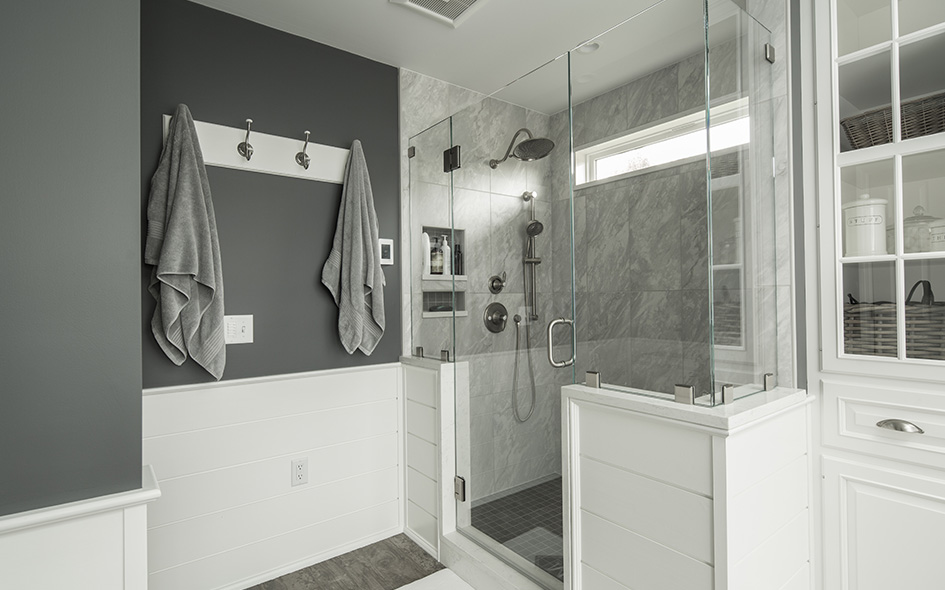 "Earl Weaver Contractors LLC (namely Delmas and Glendon) did an amazing job on our master bath. It was originally a bedroom we combined with another room to create a Master suite. They ran all the plumbing, installed the tile and shower enclosure. It looks like a bathroom that was always there! I highly recommend them for their quality work and professionalism."
Common Remodeling Questions
Home remodeling: What to do first?
The process begins with an in-home visit where we'll discuss your needs and look at the feasibility of your project. We can help you understand the scope of your project, how it might impact other areas within your home, and a general price range, if possible. Sometimes ballpark pricing is not possible without first doing some design work.
Can you deduct home remodeling expenses from taxes?
Possibly. It is a good idea to keep good records of any home improvements (also called "capital improvements") you make that could reduce your tax burden when selling your home. There isn't a list of what qualifies, but a new room addition, a deck, or a new patio hardscape would likely be eligible. Please contact us to discuss the current tax breaks that are available.
What types of home remodeling projects require a permit?
Permit requirements vary by municipality, but if you're expanding from the original footprint of the home, you will need a permit. Common home renovation projects that require a permit include decks, sunrooms, and porches.
When should I start the home remodeling process?
At least 6-9 months before when you would like construction to begin. One year in advance is even better.
Project Financing With Synchrony
Synchrony is one of the nation's premier consumer financial services companies. Their roots in consumer finance trace back to 1932, and today they are the largest provider of private-label credit cards in the United States based on purchase volume and receivables.