Tractor Barn Construction in Lebanon, PA
Project Summary
Our client has been in the used tractor business for more than 40 years. In that time, he has accumulated a sizeable collection of restored tractors. He was looking for a place to store and display them.
Our design team worked closely with the client to design a tractor storage building to suit his collection and needs.
A pole structure was not going to do!
scroll down to view project gallery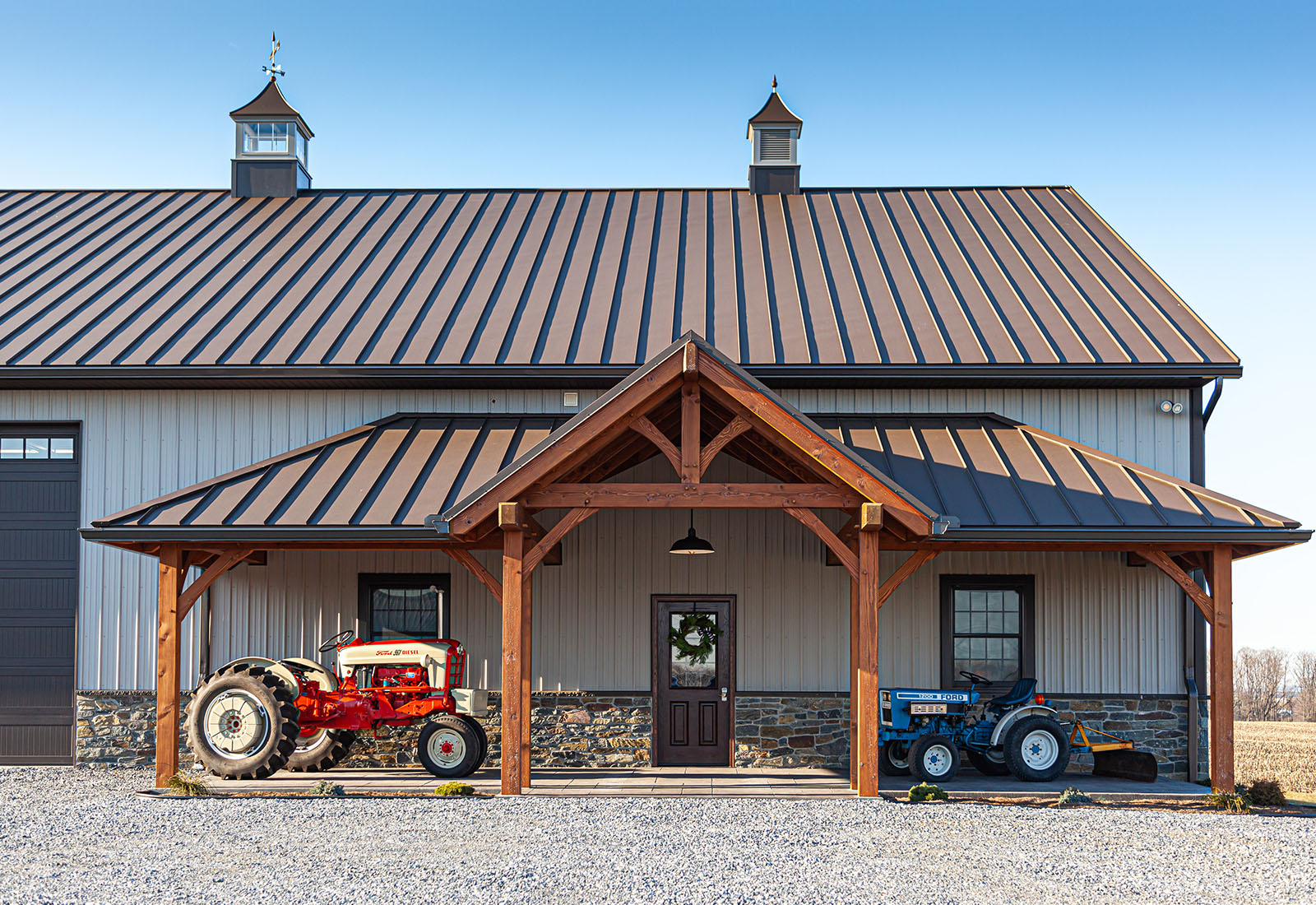 Barn Construction Details
Total footprint: 60′ x 90′
Foundation: Full concrete.
Walls: 16 ft. high, with engineered 2×6 studs for rigidity.
Framing: We used timber for the front porch and the interior balcony.
Porch and Balcony: Designed so you can see the underside of the beautiful deck above.